Novice Directress : Sr. Shantha Selvaraj.
What is…..The novitiate is a time of discerning and deepening one's call to religious life for mission.
Goal
The Goal of this level is to accompany the novice in her growth process, as she integrates the human, social and spiritual dimensions of her life.

Specific Goals
• To enable a core faith experience.
• To develop and deepen one's knowledge and love of God and Jesus the Good Shepherd.
Overview
• In the year 2016 the novitiate was shifted to Ballari, as the new novitiate building was under construction.
• Sr. Preethi Joseph completed her term as Novice Directress.
• Sr. Annie Marie Fernandez was appointed as the New Novice Directress at Premanjali.
• At that time, there were 6 Novices both first and second years (Anjali, Arita, Anjana,Divya Jyothi, Marina and Reena).
• In the year 2017, the three second year's were professed.
• The three pre-novices had their initiation to novitiate (Lourdu Basilica, Ramya and Sagaya Mary).
• In the year 2018, Sr. Shantha Selvaraj was appointed as the Directressof Novice by the PLT on 1st February 2018.
• Sr. Shantha took over the responsibility on 26th may 2018.
• Since the new novitiate building was the verge of completion, the PLT decided to shift the novitiate back to Banglore from Ballari.
• The new novitiate building construction was yet to be completed, therefore, the novices occupied Eudes Sadan till the new building was ready.
• On 31st of July 2018, three second year novices made their Temporary Profession ( Arita, Anjana and Divya Jyothi).
• On the same day seven pre-novices had their initiation ceremony (Angel Mercy, Ashwini, Baby Shalini, Priyanka, Renita, Rose Mary and Tara).
• February 2nd 2019, on the feast day of the presentation of our Lord was an important day for all of us in the Province of the south-west India.
• Sr. Meera and the team according to the mandate of the 2016 Chapter, the new formation house was constructed and completed.
• The Blessing ceremony was very meaningful Fr. Leo D'souza Holy Cross Celebrated the Eucharist and blessed the new house.
• On the 7th February 2019, the novices shifted to the Newly Blessed Formation House (Jeevan Jyothi).
• August 31st 2019, the three second years made their Temporary Profession (Lourdu Basilica, Ramya and Sagaya Mary).
• October 20th 2019, three pre-novices had their initiation ceremony (Esther, Mary Priyanka and Swarna Latha).
• At present there are seven second year and three first year novices.
• We thank the Almighty God for the gift of this new Formation House and we remain greatful to Sr. Meera and the team for their hardwork in planning, executing and completing the project.
Classes on Church and Congregation helps the Novices to become…
• Classes on St. John Eludes, St. Mary Euphrasia, Conferences, Our Constitution Scripture, Prophets, Psalms, Vatican II Documents, Redemption, Discernment, Laudato Si, Integration of Spirituality andSexuality, Congregational Child Safeguarding Policy, Social Media, Evangelical Counsils,
• New wine in new wineskins, Canon Law and Saints and Sages of India, reading of the Province and congregational News Letters and important papers, attending CRI meetings and inter religious conferences
• These classes help the Novices to develop their knowledge and wisdom on different aspects thus they are well prepared and equipped to become authentic, committed, devoted and courageous sisters of the Good Shepherd.
Novices' psychological needs are met by giving
Classes on Emotional Maturity Group Dynamism, spiritual Direction, personal and community meetings, contacts with their parents, visits of sisters from the province visits, inter novitiate classes, Provincial's visits and Counseling if necessary help them develop psychological maturity and help them to overcome psychological issues.

Novices are given Holistic Formation through
• Classes on English Language, Computer, tailoring, Knitting, Music, Dance, cooking, Marketing, craft, watching movies on saints and other meaningful themes, Spiritual reading, News paper and other magazines like Indian currents, New Leader, Inspirational quote, Magnet readings, TV news etc
• helps them to become more aesthetic, lively, brings out the hidden talents, become more creative, have command and fluency in English Language, It keeps them abreast with current issues (Politically, socially, Economically, Nationally and internationally. It also helps them to make life more colorful and enthusiastic.

Novices are given more opportunities to build confidence and leadership qualities through…
• Presentations of their community experiences, quotations from the Bible, enacting the parables and Biblical themes helps them to have better understanding of the word of God and they become very confident and it removes stage fear, anxiety and shyness.
Stress free activities…
• which helps the novices to handle their emotions and they learn to solve their own problems. They come to know ways and techniques to overcome their own personal issues.
• Games, Gardening, yoga recreation, picnics, outings, visits to local communities, participating in the campus celebrations, House hold work, Housekeeping etc...

Novices become persons of prayer through
• Meditations, different forms of prayers, Holy hour, recollections, Sacrament of reconciliation, faith sharing, Rosary, Midday prayers, nature meditation, Penitential service, sharing of their vocation stories, retreats, Ashram Experience, taking part in daily Eucharist and taking up the Liturgy at contemplatives as well as at NSK helps the novices to deepen their vocation, faith, they become confident in preparing and conducting prayer services for various occasions.

Novices are prepared to live a happy community life by…
• Visiting the home for the aged, St. Philomena's Hospital, Our own Good Shepherd home, NSK ( Ammas ) Community Experiences helps the Novices to develop love for our Mission and charism, respect and care for the elderly, the sick and the poor. Also their prayer becomes very meaningful. They get exposure to all our ministries and Community living. Thus they are prepared to live and lead a happy community life and their contribution will be very effective.

Novices Vision and Mission of our congregation is broadened by…
• Christmas celebrations with the poor and needy. National,Local, Congregational and birthday celebrations, observations of important days like world peace day, Human Rights, day, Girl Children day, participating in peace marching, candle light procession, observing a day of prayer for the for the victims of natural calamities, solidarity with the victims of Human trafficking.
• These Celebrations help the novices to develop love for the poor, attitude of sharing, appreciating the culture of the other states and religion. It brings lot of Joy, information creativity, team work and broadens the vision and mission of our Congregation
The novices are challenged to:
• 1.Be co- responsible for their growth in formation
• Face difficulties and trying situations with courage, prayer and reasoning.
• Grow in self knowledge, self acceptance and accept others
• Look at things and situation critically

Gratitude is the memory of the hearts
St. M. E
• I am grateful to The Province Leadership Team for entrusting me with this responsibility and for their constant support and accompaniment. A special word of thanks to Sr. Meera the Province Leader and Sr. Vilma the Link Councilor for formation for their trust and encouragement.I am also grateful to the sisters and teachers (Srs. Vilma, Lissy, Anita Hodges, Amala Philipos, Mary Varghese, visitation, Teresa of Avila, Naomi, Mercy Abraham, Anitha Mamottial, Agnes Rayappa, Charlotte Ludwina Mercy Abraham Mr. Joseph, and Mrs. Shanthi) for their generosity and willingness in sharing their time and knowledge with our farmees Thanks to
• Frs. Royal , Freddy and Daniel Raj for their availability towards spiritual needs and spiritual direction.I am also grateful to all the local leaders and the community sisters for their accompaniment and prayerful support to the Novices when they are in the communities' for the community experience.
• I thank the Novices for their co-operation, understanding, openness, willingness, simplicity and love. In spite of disappointments and discouragements at times, what brings me joy is that the Novices show lot of interest and work hard to become more faithful to their vocation and wanting to persevere in their vocation. Thanks to our supportive staff, well wishers, and friends who support and encourage us in every way.

Glory to God
Above all I remain grateful and I owe everything to God Almighty for His son Jesus Lord and Shepherd who is my constant companion and who accompanies me and guides me all the time. Thank you Jesus.
First Series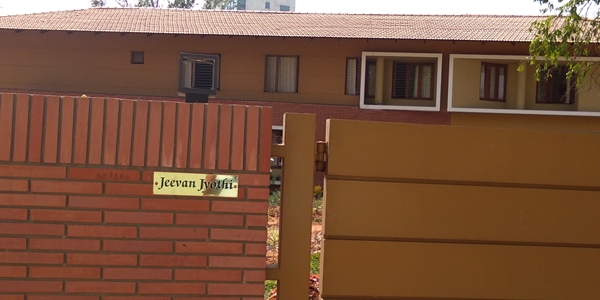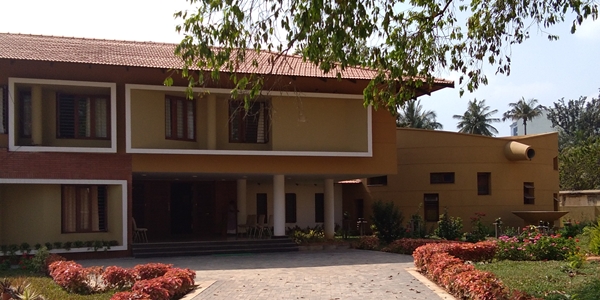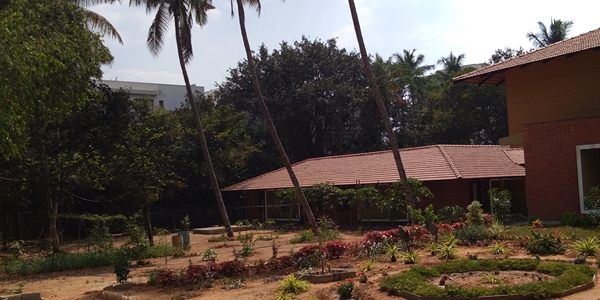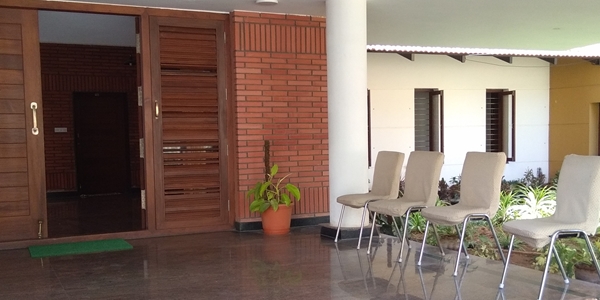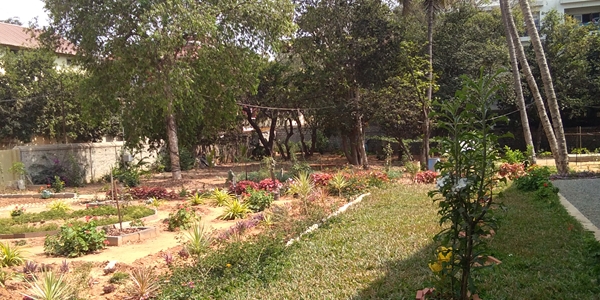 Second Series
Third Series
News
Temporary Professed Sisters Annual Meeting
Read More
World Environment Day was celebrated on 5th June 2022 at Jeevan Jyothi Novitiate SWI by the novices.
Read More
CONGRATULATIONS: To the newly professed Sr. Mary Lourdhu Basilica Joseph, Sr. Mary Ramya Robert & Sr. Sagaya Mary Anthony
Read More